Do you have a sweet tooth? Are you always looking for new sweets to try? Well, if you are, then just cannot miss the cheesecakes available in the cafes of Dubai. If you are a foodie, then you must explore the Emirati cheesecakes that retain a taste of the classic Middle Eastern sweet while giving it a modern flavor also. The authentic Arabian taste derives from the local, fresh and original ingredients that are used to make the cheesecakes. Whether you are an Emirati or a foreigner, you just go on a food tour if you are in Dubai and try out all the different cheesecakes it offers which will be very different from what you would normally find in other parts of the world. So, bring your appetite with you try the cheesecakes Dubai offers. Here are a few types of cheesecakes you can try.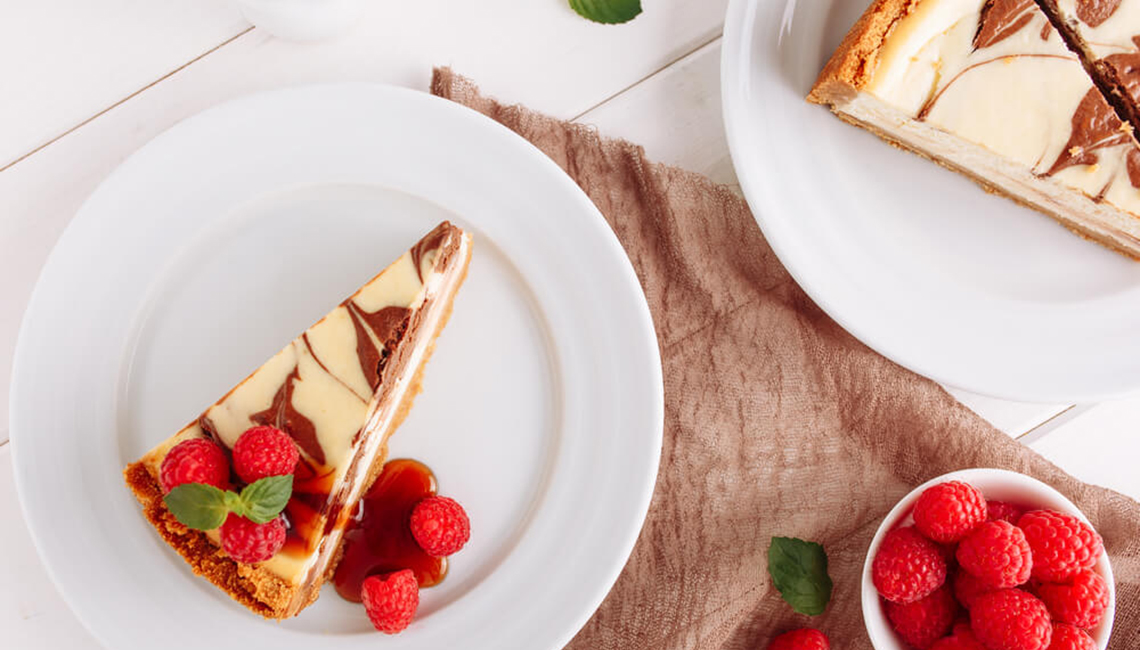 Classic Raspberry Cheesecake
This is a cheesecake that you must try when you are in Dubai. The raspberry cheesecake is a moist, tangy type of cake that is made with chocolate ganache. it is topped with fresh pistachios, raspberries, and raspberry coulis.
Arabian Cheesecake
The Arabian cheesecake is one of the authentic traditional desserts of the UAE. It is better known as Halawet El Jibn and is the ultimate dessert to appease sugar lovers. It is made with Mozzarella, Durum Wheat Semolina, and milk and lots of creams! Topped with fresh pistachios, you can savor it with some chocolate or strawberry sauce too. Try this amazing flavor now.
Kanafeh Cheesecake
If you want to truly experience the authentic cheesecake Dubai, then you must try the kanafeh cheesecake, it is made using sugar syrup that is flavored with cinnamon and cardamom, which is poured over a New York style baked cheesecake. It is then infused with the Arabic cream which is called keshta. Finally, the cake is topped with shredded kunafa that has been soaked in sugar syrup, sliced pistachios and edible pearls (optional). If you are travelling through Emirates, do not miss this gem!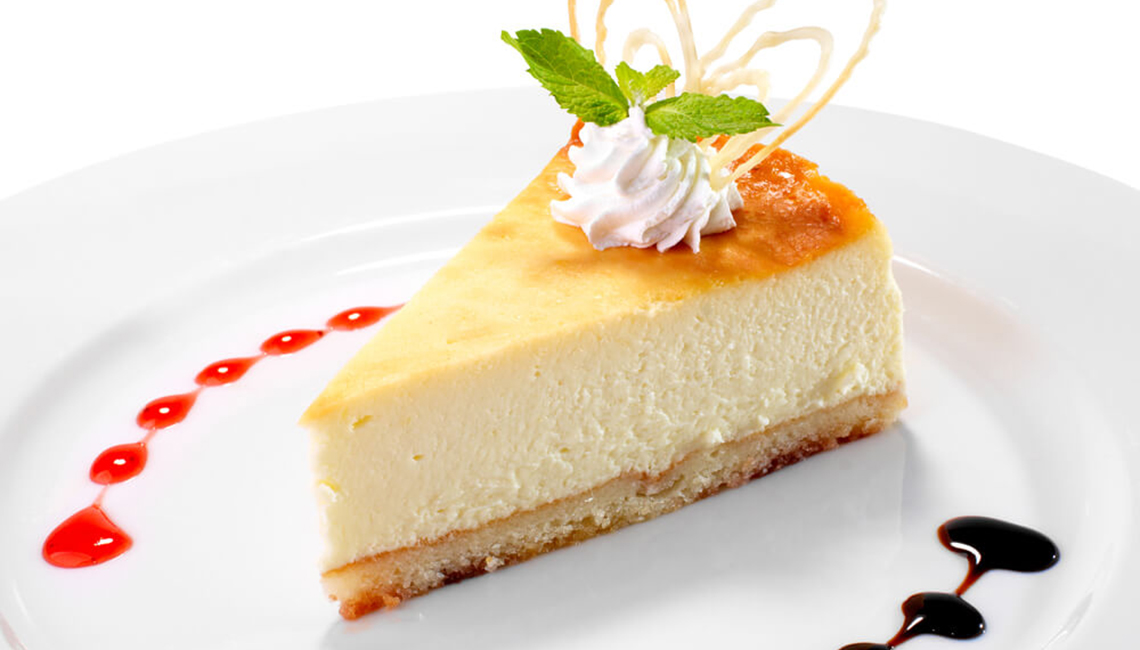 Regular Cheesecake
If you are not looking for something experimental and want to go for the plain old regular cheesecake, you will find that too. The cheesecake cafes serve to include the regular cheesecake too. It is a light, fluffy, small and sweet cheesecake. The regular cheesecake is often decorated with chocolate or other types of sauce and various other kinds of fruits. Try out the regular cheesecake in Dubai cafes too.
There you have it! Try these cheesecakes in Dubai now!